Beauty Tips for Dry Climates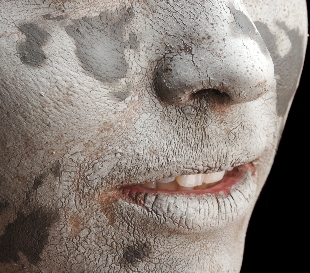 Dry climates can pose some unique challenges for your hair and your skin. Trying to keep your skin in good shape can be a special challenge, especially when you are new to the area and aren't sure what is happening to you! Here are some tips that will help you take care of your hair and your skin when you live in a dry or cold climate.
Moisturize, moisturize!
Moisturize using creamy cleansers and moisturizers with natural plant-based oils and butters. The primary concern in a dry climate is that there is very little moisture in the air. Because of that, your skin is going to be dryer than usual. That's why you need to take the time to really start thinking "moisture" when you pick out new cleansers and moisturizers. Use a good lip balm or lip cream to protect against chapping and windburn. You don't want your lips drying out, so you need to make use of a great lip balm. Having my lips dry out is one of most uncomfortable feelings-I tried everything and the only thing that really worked for me was a lip balm with a beeswax base, beeswax being great because it provides a natural barrier that locks in moisture.
Keep your hair simple
Beware of over styling your hair! When you put too much stress on your hair, you run the risk of breaking it off, especially in a dry climate. Try to keep the styling implements to a minimum because they are hard on the hair. For example, do you really need to use a blow-dryer AND a straightening iron? These are the questions you need to ask yourself if you're serious about having your hair survive in this kind of climate. What your hair really needs is a natural deep conditioning treatment and some special attention.
Infuse your hair with moisture
Use conditioner every time you wash your hair. In fact, you might want to do a special oil treatment on top of that. A great way to do that is to put olive oil or coconut oil in your hair, sleep with it in and then in the morning shower and wash your hair as usual. You will find that your hair is soft and gorgeous instead of dry with breakage.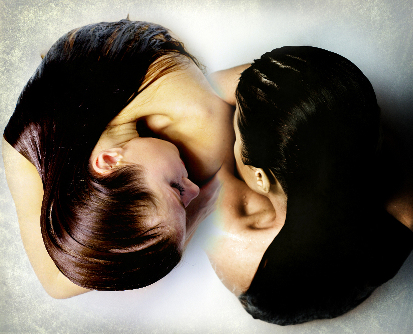 Do humidifiers work?
If you really want to get to the bottom of this issue, get a humidifier. A humidifier will give you some relief since you will be able to breathe without coughing. If you don't know much about humidifiers, head down to your favorite store, and ask someone for help. They will be more than happy to explain what size you need and to explain how a humidifier can help you. It adds humidity to the air, of course, but it can be helpful in a number of ways as your skin, hair and lungs will feel much better. For extremely dry skin and hair, add some essential oils to your humidifier for some intensive therapy. Try chamomile essential oil or something soothing like eucalyptus.
Your hair is one-fourth water
Drink enough water. So far, all that has been discussed have been superficial solutions to the fundamental problem, which is that your body is not getting enough water for such a dry climate. That is why you need to take getting hydrated seriously. If you were not getting enough water before, you need to make a conscious effort to start now. That way, you will be addressing moisture from both inside and outside your body. Since your hair is one-fourth water and your skin cells need water to be healthy, it's fair to say that dehydration could be the main reason you are drying out.
Now that you know a few ways to treat your skin and hair in a dry climate, you'll be able to start putting them to work in your day to day life. A dry climate is not so bad once you get used to it. You simply need to remember to treat your skin and hair with some extra love and care.