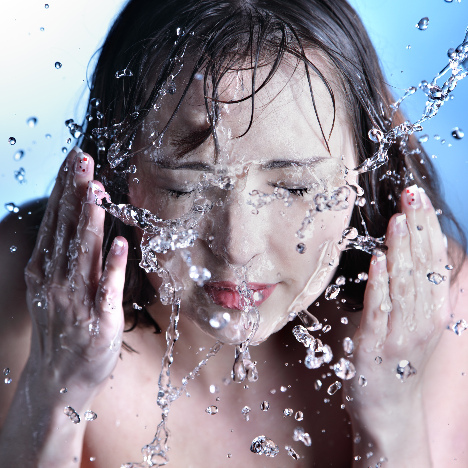 Skin Cleansing
Skin cleansing is more than just a method of prevention of future skin diseases.
It is literally a must for everyone who has got skin! A person who hasn't got a ravishing and glowing skin should strive for it and one who has got it already should consider it the best of nature's gifts.
If someone gives up skin care regime, then, in my eyes, he/she is nothing but an unfortunate creature because the real wealth is actually health, and a glowing you is the primary sign of well-being not a few hard earned bucks. Self-care does not only help you stay prim and proper, but also boosts your overall well-being. You know why?
Because a good personal hygiene speaks for you! - It tells your noticers that you respect and value yourself, which automatically compels them to do the same.
A neat and clean appearance has the power to boost your confidence, your emotional health and even your overall public repute! Prevention is better than cure.
Indeed, skin is probably the most precious possession of a beautiful woman and a compromise on the beauty of a prized possession should always be a big.. No! No!
Importance of Cleansing skin Health is wealth Skin cleansing should be included in the daily beauty regime of every man and woman in the world.
The good news is that, there's no particular method or technique to cleanse skin deep down and all methods yield almost the similar results, so there is really no need to spend a lot if possess an acceptably normal skin already. Three of the main methods of cleansing skin are as follows: ;-)
Outdoor Facials, Manicure, Pedicure Facial is a do-it-at-home or go-to-the-salon-for procedure that includes use of creams, water, lotions, masks, peels, massages, etc, to rejuvenate the skin and to exfoliate the layer of dead skin cells from the face and boost facial blood flow.
Similar is the case with Manicure/Pedicure treatments.
There is a vast range of facials and treatments available in the salons to choose from.
The range includes Spa, Whitening, Herbal, Sensitive-skin, etc
They may have some distinct features but they all have one common duty to cleanse the skin inside out.
I personally recommend salon treatments over other methods (even self-cleansing!) because they not only cleanse thoroughly, but also helps the person to relax and improves the blood flow to the face, feet and hands due because of the prolonged massaging of the face, neck, hands, feet and shoulders, and that, moreover, in the peaceful environment of professional salon.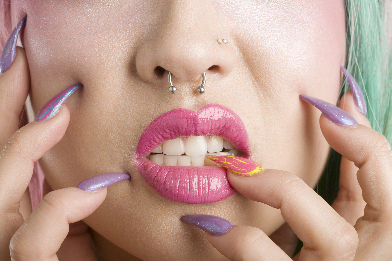 Self Cleansing - Use of Face Washes And Products
Face washes and other type of self-cleansing products in the market are usually mild and there's always a benefit in making them become a part of your daily cleansing regime, unless you buy too many at a time or get really cheap one's which are not branded. In fact, washing face with a face wash is much better than using a soap. Wondering why?
Well, this is because face washes are specially designed to prevent over-drying of skin as in the case of soaps. Also, soaps have a higher alkaline properties than face-washes which can actually harm your skin over long term.
Moreover, some good face-washes have antibacterial, desensitizing and anti-acne properties too, which can be a perfect fit for those with sensitive and acne-prone skin. Good news is that, nowadays technology has not ignored this field and everyday we hear about latest techniques and methods which can help us get the desired results within the vicinity of our home-sweet-home. Top notch brands like L'Oreal, Clean&Clear, etc, have already introduced much of skin cleansing equipments
Clinical Method - Microdermabrasion
Microdermabrasion is a some-what gentler version of a procedure called dermabrasion. It is basically a pretty expensive cosmetic treatment that includes usage of a cutter (usually made up of sand and diamond) incorporated in an equipment to exfoliate (scrub off) the outermost layer of skin, to reveal the inner layer which is fresh and spotless.
The treatment cleanses the skin by removing dead skin cells and increasing the visible appearance of the face; it can greatly help spots and pimples to fade away.
There are minimal risks involved if you get it done from a recognized and renowned dermatologist. However, going to someone who does not have a possible expertise at it can really lead to critical consequences, such as, skin damage, bleeding, etc. So, just be careful when you plan to get this (or any) clinical procedure done! So, how would you feel if you develop a problem like skin discoloration, Acne, Eczema ..Etc? Extremely bad? Pathetic? .. Or even worse? Well, imagine how people who are suffering from even more drastic skin problems must be feeling already.
To ease yourself of such feelings before they takeover your confidence and happiness is the smart thing to do
just start with cleansing regime now!