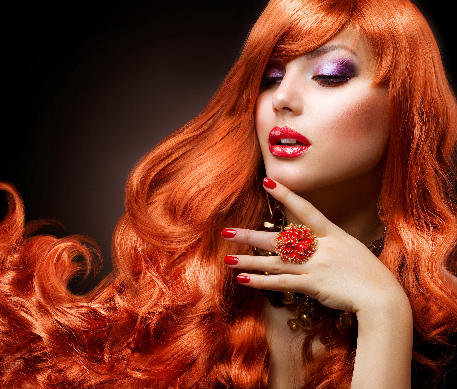 Hair treatments - vital regimes for your hair
What does your hair mean to you?
To me, (undoubtedly) it really means as much my beauty means to me! I love love love my hair!
As my hair is so precious to me, I always take extra care to keep it healthy and bouncing; I can literally go to any extent to for my beloved locks of hair and there is no way I will ever compromise on my beauty!
Okay, let us get out of my own-hair obsession and try and continue with the article!
The need for hair treatments
Your hair is your beauty I think hair is one of the most beautiful parts of a feminine body and I am sure that all the women out there have a mutual feeling, (at least) when someone raises a finger against their looks when they are having a bad hair day! Your hair is such an important part of you that it strongly complements your entire look, and it can also (god forbid) ruin your whole appearance just when it is not in shape.
Therefore, a hair treatment regime is a must for every woman who wants her hair and herself to shine!
Caring for your hair is extremely vital I know that in today's fast pace life where time is money, following a hair care regime is extremely hard, and I understand that many people (often unwillingly) have to forgo their personal care due to their busy life... but, no matter how busy you are, taking a little time for self care will benefit you greatly in the long term.
Imagine, if you lose your hair and your beauty, will you still be as confident and happy as you are right now? I don't think so!
There are different hair types and textures.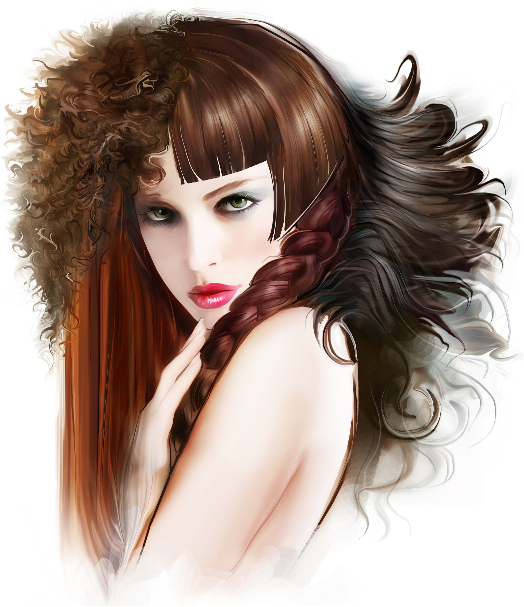 Some of the significant examples include:
Hair Types :
- Straight Curly
- Wavy Hair Textures
- Frizzy
- Silky
- Oily
- Dry
Hair condition (according to the level of styling)
- Not damaged
- Medium damaged
- Highly damaged
All these hair types need a somewhat different treatment according to the level of damage and the overall form and texture...
Yes, I think there are a few exceptions which apply to all hair types but, to be honest, my personal experience and conversations with top stylists have left me with a strong belief that people are supposed to research what is good for their own particular hair type, condition and texture, and then commence with a proper hair treatment - this way, their treatments will work faster and better (or I should say, best) results will be shown!
What treatments are good for my hair?
Well, as a matter of fact, hair treatments vary according to the above already mentioned factors and also the type of climate you are living in.
So, (let me repeat,) a good research about your own hair type is essential in deciding the treatment. Nevertheless, I have accumulated some good natural treatments for various hair types. Let's go through them...
Treatment for Dry Hair
Honey hair treatment
When it comes to dry hair, honey is the key! Take half cup honey and massage it in your hair for 20 minutes at least, Use a steamed towel to wrap around your head a few minutes before you rinse the honey thoroughly with warm water. This treatment is great to lock in the moisture of your hair when they are dried up!
Treatments For Oily Hair:
Yogurt treatment:
Yogurt has got enzymes and lactic acid in it. Enzymes regulate protein synthesis and lactic acid helps greatly in moisturizing. Just add a few drops of oil in yogurt and pour the mixture over your head. Let it stay there for around 20 minutes. Then rinse with hot cool water after rinsing with hot water. This helps in locking the shine. You can then do shampoo.
Egg hair treatment:
Eggs have massive benefits for you, both externally and internally. To prepare a treatment for oily hair, just take the egg-white out of the egg - This can be done by just cracking the egg from the top and letting the egg white pour into a bowl. Put that egg-white in your head and let it stay there for half an hour so that the enzymes have a time to work on your hair. Rinse with 'cold' water.
Treatments For Straight, Lifeless Hair:
Vinegar hair treatment:
As you go on to use products in your life, you may see dulling and damaging your hair if you have not cared for it, in a similar way as you do when you use too much cosmetics on your skin and see it getting damaged over time because you don't do proper cleansing!
Blend two cups of apple cider vinegar with a few drops of oil and keep that aside for a couple of days in an air-tight jar before you begin to use the mixture. When you are ready to start the regime, add a teaspoon-full of the mixture into a cup of water and thoroughly massage it in your hair after you have shampooed it (in other words, after-bath). Wrap a steamed towel around your wet hair for a while and then towel-dry it. The vinegar will transform your hair magically into lively, shiny locks of strands!
Treatments For Damaged Hair
Protein hair treatment :
For damaged hair I would highly recommend a protein treatment! The protein will help rebuild your broken and damaged hair strands and fix other problems side by side too. The treatment is usually done at salons for a low price, but it can be done at home too. The level of damage determines how many times a week you will apply the protein treatment and for how long you will keep on following the regime. A good protein treatment kit can be easily purchased !
Stay tuned for best deals and prices on leading beauty products. We will be introducing the best range in no time! Hair care is very, very necessary for every woman and man out there.
The treatments I have mentioned above are for men and women alike! Your hair is your beauty.
Remember... Never compromise on your hair health and beauty!